Author Instructions

Articles
We invite you to submit contributions reflecting both finished works as well as work in progress, containing original and promising ideas.
Conference official languages are: catalan, spanish, french, italian and english. Only english works will be published in conference proceedings, on IOS Press: Frontiers in Artificial Intelligence series.
All submissions will have a maximum length of 10 pages.
All contributions should be in PDF format.
Peer reviewing is not blind, so all contributions should be in complete article form, including authors names and affiliation.
Deadline for submissions is may 18th, 2012.

Authoring guide
Conference proceedings will be published by IOS Press so the following guidelines should be strictly followed.


Preparing the manuscript
Contributions should be submitted camera-ready.
Maximum length of all submissions is 10 pages.
Contributions should be without page numbers.
Contributions should be without running headlines.
All works should have an Abstract. This is key to enhance the visibility of the article at IOS Press Books Online.
IOS Press has available for download detailed instructions for LaTex when prepairing manuscripts on 
author's corner
.
Templates and stylesheets for LaTeX can be downloaded here: 
LaTeX
. This year you can only send articles in LaTex format due to the problems caused in previous editions by the Word format.
Article submission
The contribution, in PDF format, and following previously stated conventions, should be submitted for peer reviewing in the corresponding EasyChair page for CCIA 2012: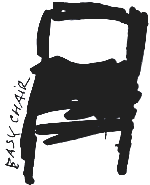 http://www.easychair.org/conferences/?conf=ccia2012